use the Wine Aroma Wheel to improve your wine tasting notes and wine enjoyment



The Wine Aroma Wheel is an essential tool to enhance your wine knowledge by improving your ability to describe aroma complexity in red and white wines.
It is the tool of choice for educators to help wine lovers discern the different aromatic nuances and wine.
---
Best sellers
Original
wine aroma wheel


Wine Aroma wheel duo
---

The Wine Aroma Wheel in a few words

All Wine Aroma Wheels are printed on thick stock paper and then laminated, with a diameter of 8.5 inches (21.5 centimeters). Items are produced in the United States.

The Wine Aroma Wheel for red and white wines are available in 8 languages:
English, 
French, 
Italian, 
Spanish,
---
featured in


AND MANY MORE OVER THE YEARS.

---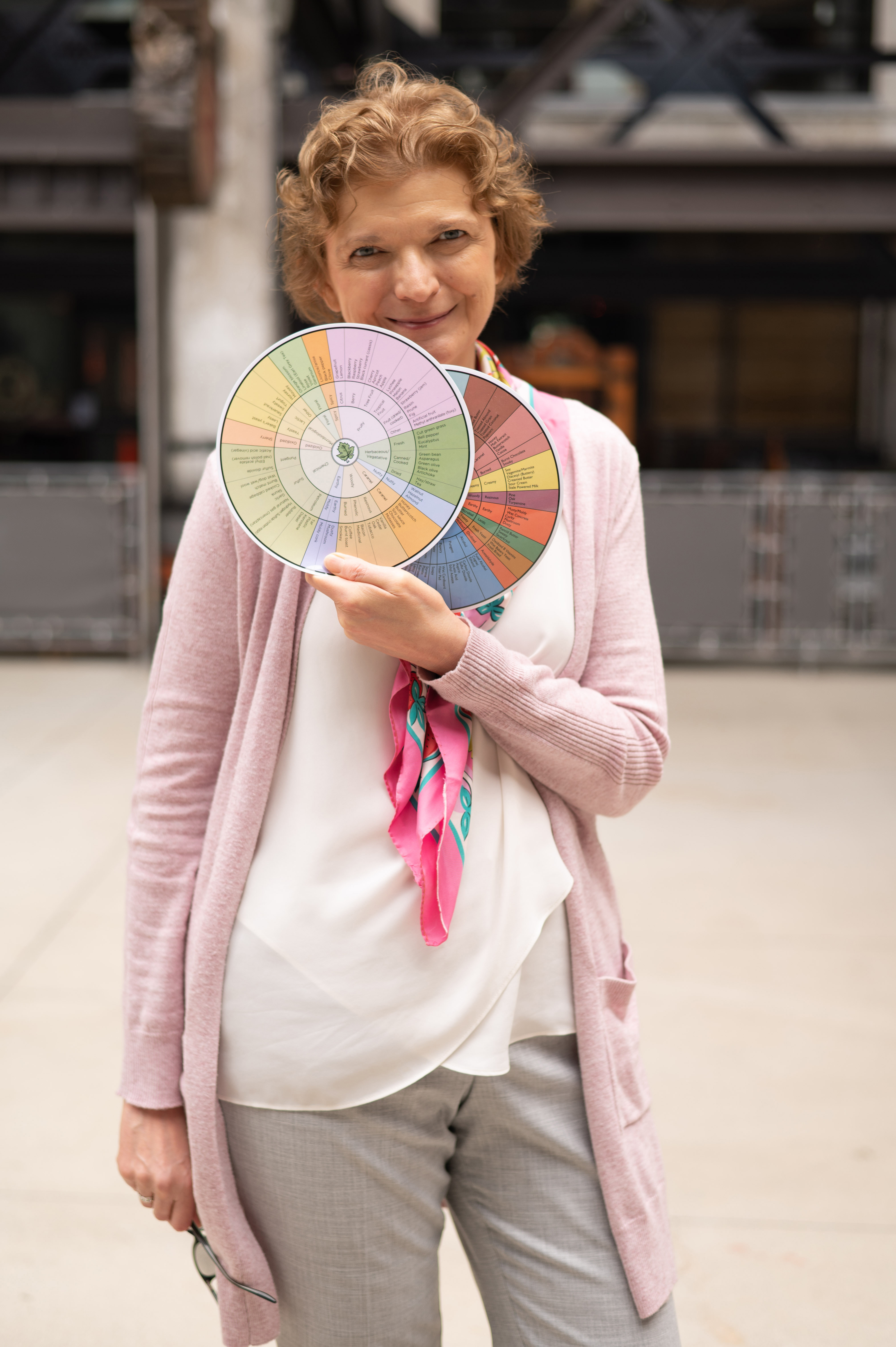 Hello and Welcome, 
I'm Isabelle Lesschaeve, a wine sensory expert and founder of InnoVinum, a consulting company dedicated to enhancing your wine enjoyment through sensory education.
I'm also proud to carry on the legacy of Dr. Ann Noble and the tool she created, the Wine Aroma Wheel.
How can I help you?
We offer different services tailored to the needs of wine enthusiasts, educators, wine clubs, and wineries.
Would you please click on the option that best describes you? 
| | |
| --- | --- |
| |  I'm a wine lover wanting to know more about the wine aroma wheel and purchase it |
| |  I'm a wine educator wanting to use the wine aroma wheel in my class and resale it to my students |
| | I'm a wine store manager wanting to resale the wine aroma wheel to my customers and club members |
---
Why am I so passionate about using the Wine Aroma Wheel?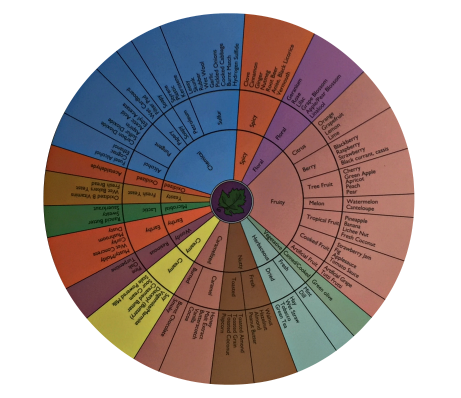 I have used the Wine Aroma Wheel in my teaching and training workshops with wine professionals for many years. I was not the only one! The Wine Aroma Wheel has been used by many renowned wine education programs in North America. 
When using the 8.5" wheel, the most intimidated taster in the room always feels more comfortable sharing their sensory experience, starting by using the most general terms on the wheel. The Wine Aroma Wheel is a very effective tool to help label what smell you detect in a wine.
Ann also developed a sparkling wine aroma wheel using the same principles of aroma categorization, including aroma descriptors specific to the classic Champagne wine style.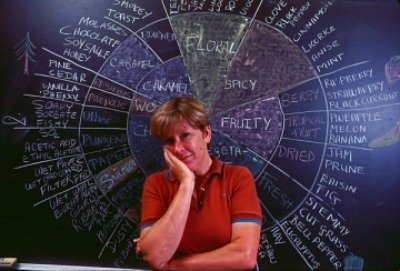 I had the pleasure to meet Ann in 1996 when she came for a sabbatical leave in Dijon. Our paths had crossed many times when I worked in California, and we became friends.
I have partnered with Ann since 2002. I made a French translation of the wheel in 2003 to accompany the other translated wheels made by Ann's former students or colleagues. We also joined forces and wrote several research articles together.
I hope you will find this wine tasting tool as helpful as I do.