Buy in Bulk and save
YOUR GUIDE TO THE WINE AROMA WHEEL WHOLESALE PRICE DISCOUNTS

Here's your November specials


Get 11% OFF the Wholesale Price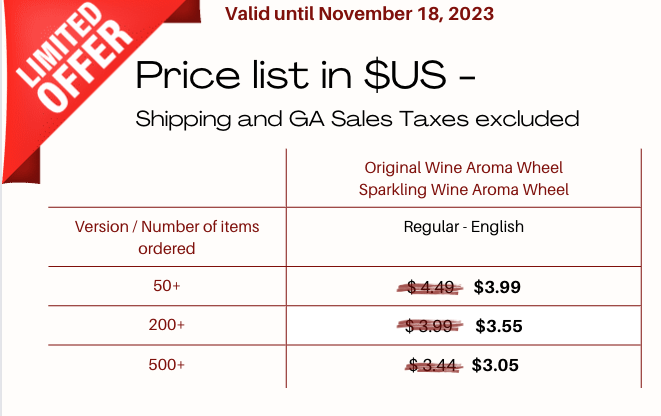 This offer doesn't apply to the custom printing options.
More than simple Education Tools to buy in bulk and save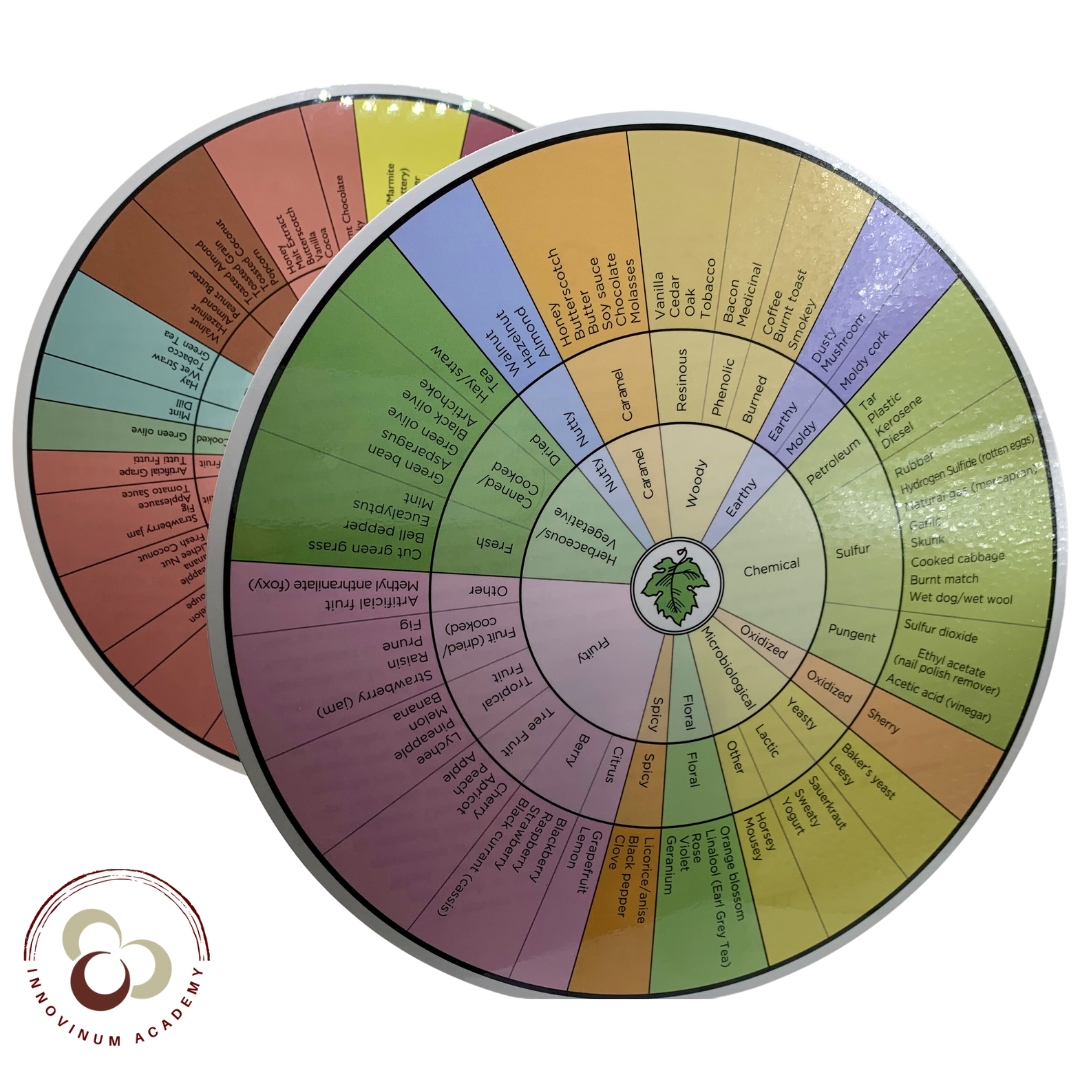 The Original Wine Aroma Wheel and its companion, the Sparkling Wine Aroma Wheel, are more than just two educational tools - they guide your guests and customers to the world of fine wines; they are designed to help them precisely articulate wine descriptions. 
Introducing Buy in Bulk and Save , our wholesale discount program.
Whether your customers are winery visitors, wine store customers, or wine appreciation class students, these handy tools will expand their wine knowledge and appreciation of the wines you share with them.

How can you buy in Bulk and save?

We believe in rewarding our customers who buy in bulk. That's why we offer attractive wholesale discounts on the Wine Aroma Wheel.
The more you buy, the more you save!
What is the Wholesale price?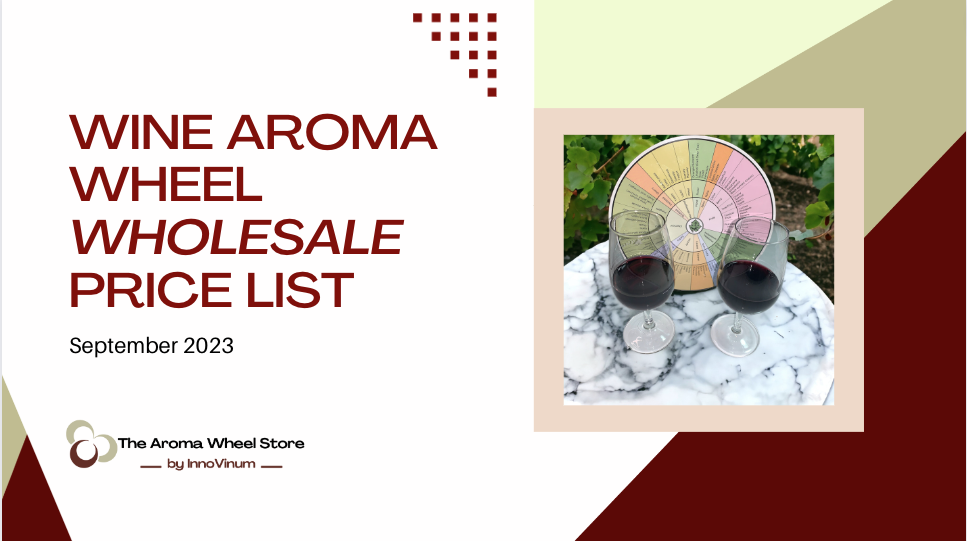 What are the Minimum Order Requirements?
A minimum order of 50 Aroma Wheels is required to qualify for our wholesale prices. You can mix orders of the Original and Sparkling wine aroma wheels to get to 50.
The "buy in bulk for resale" option makes it perfect for wine schools, wine clubs, or even wine-loving friends who want to learn together.

What's the Order Process?

Ordering is as easy as uncorking your favorite bottle.
After reviewing the price sheet, simply complete the Buy in Bulk order form to proceed.
You'll need to select the quantity you'd like to order, indicate the due date, and of course, the shipping address.
We'll get back to you within one business day, if not before, with an invoice to pay online. We process orders once we receive the total payment.
Repeat customers can email our customer service with their new purchase orders.
What are the Payment terms?

Payment methods include US Company check (order to InnoVinum LLC), Direct bank deposit, Credit card, or PayPal payment.
Personal checks are not accepted.
Domestic and international wire with additional process fees can be arranged upon request.
Shipping and Delivery Information
We ship the Original and Sparkling Wine Aroma Wheels worldwide, using USPS Priority Mail, within one business day of receiving your order. 
Delivery times will depend on your location, but you can expect your order to arrive within 2-3 business days in the US and 7-10 days for international destinations.
Quality Assurance
Each Wine Aroma Wheel is printed with care and precision, ensuring a high-quality product that you can trust. 
Our wheels are durable, portable, and easy to use.
We package them in 25-unit packs and add protective materials to ensure they reach you undamaged.
Add your Branding with our Customization Options

Looking to add a personal touch? We offer several customization options for bulk orders.

Add your logo on the back of each wheel,
Add a QR code to your website or add a customized copy such as your website address, business address, etc.
Note that the front of the wheel and the existing copy on the back of the wheel will stay as is.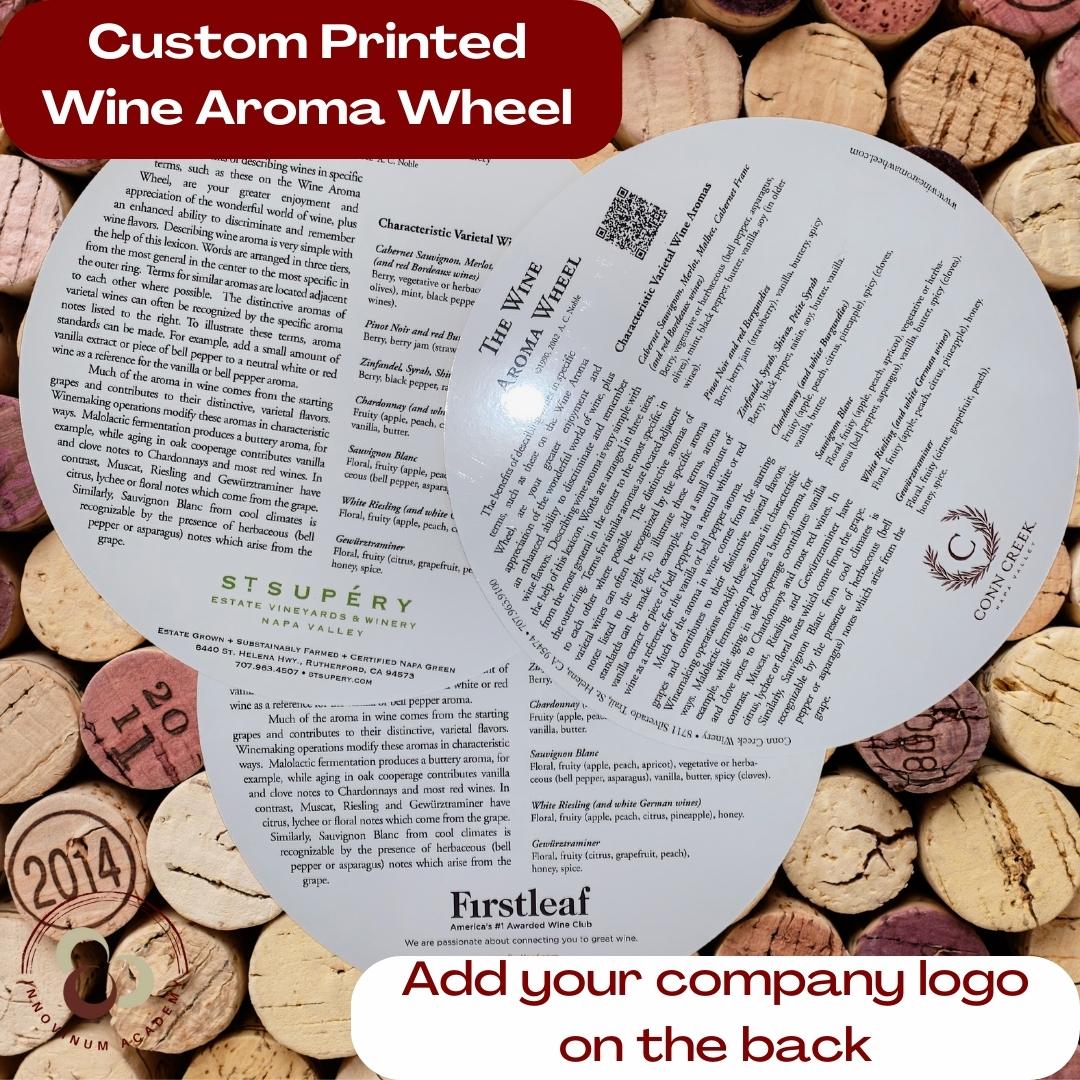 Terms and Conditions

Before placing your order, please read our terms and conditions below. 
Wholesale Pricing and Eligibility

Our wholesale pricing is exclusively available to wine businesses, wine schools, and wine educators interested in purchasing our wine aroma wheels in bulk quantities.
To qualify for the Buy in Bulk and Save wholesale discount program, customers must meet our minimum order requirements as specified on our Wholesale Pricing page.
At our discretion, wholesale pricing is subject to change, but we will make every effort to communicate pricing changes in advance.
Product Use and Resale

Wholesale customers can use or resell our products in their physical premises and online business stores.
However, our products may not be listed or sold on online marketplaces, including but not limited to Amazon, eBay, and similar platforms, without prior written consent from InnoVinum LLC.
Violation of this restriction may result in the termination of wholesale pricing privileges.
Returns and Warranty
We pride ourselves of the care we take to ensure your order will reach you without any problems. However, wholesale customers are encouraged to inspect shipments upon receipt and report any damaged or incorrect items within 10 days of delivery.
What our customers are saying
Don't just take our word for it. Read testimonials from our customers who have used the Buy in Bulk and Save program to enhance their customers' experiences with the Wine Aroma Wheel.
Customer Support
Got a question? Need help with your order? We're ready to assist you.
We'll get back to you within one business day.
Ready to order?
First, we recommend you check the wholesale price list and discount break points. 
Once you have all the information to make an informed order, please complete the purchase order below. We'll confirm reception of your order by email within one business day.