Purchase the Wine Aroma Wheel

Aroma wheels for table wines are available in English, French, Italian, Spanish, Portuguese, Danish, Norwegian and Swedish.
For Sparkling Wines made by Méthode Champenoise, there is a separate Sparkling Wine Aroma Wheel in English.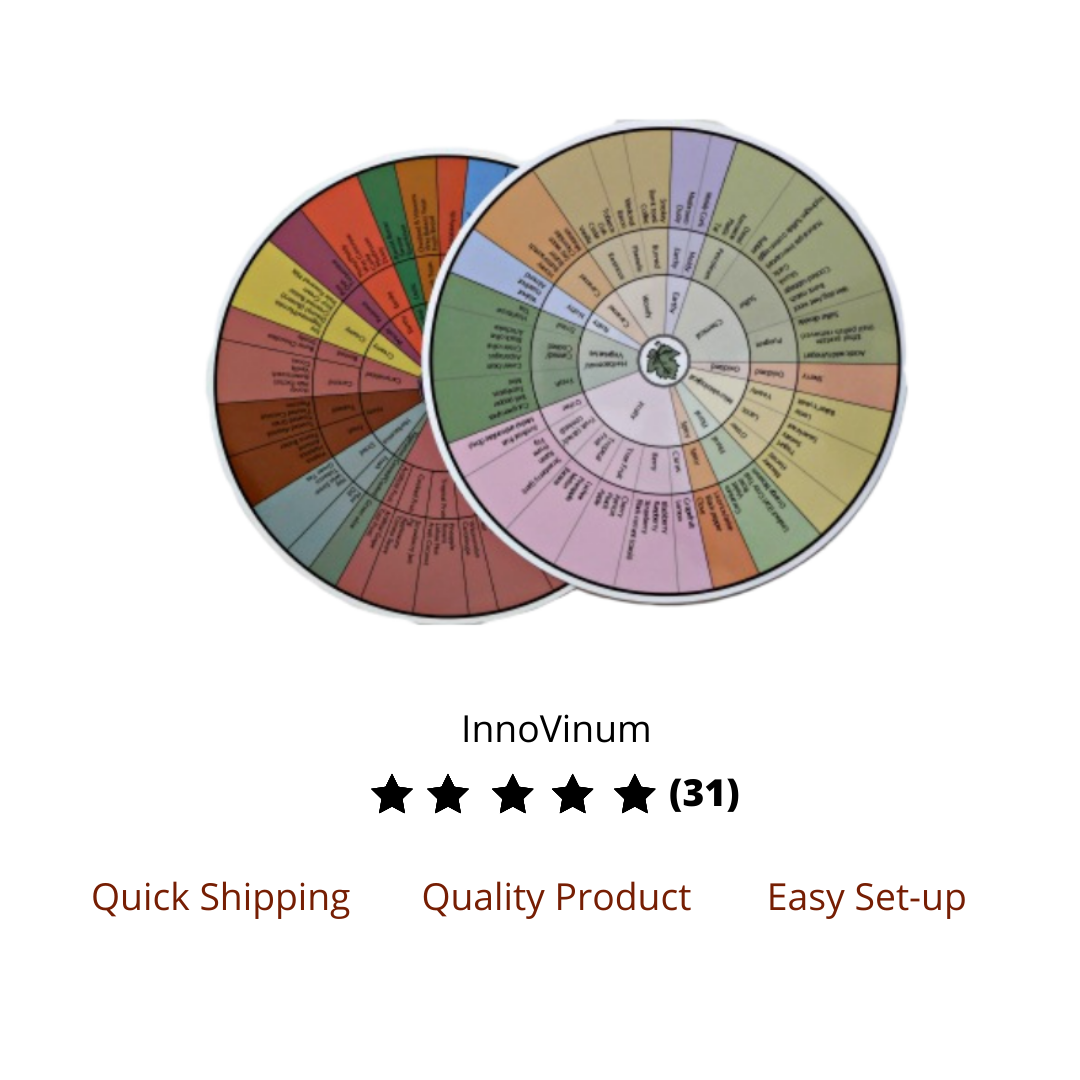 All wine aroma wheels are laminated plastic circles, with a diameter of 8.5 inches (21.5 centimeters).

Purchase directly from this website.
Unit retail price: US $8.75, with discounts offered for purchase of 2, 5, or 10 Wine Aroma Wheels

NEW! Buy a Wine Aroma Wheel Duo, including one Table Wine Aroma Wheel and one Sparkling Wine Aroma Wheel for US $13.10
All prices include shipping in the US and Territories and a discounted shipping fee for international orders.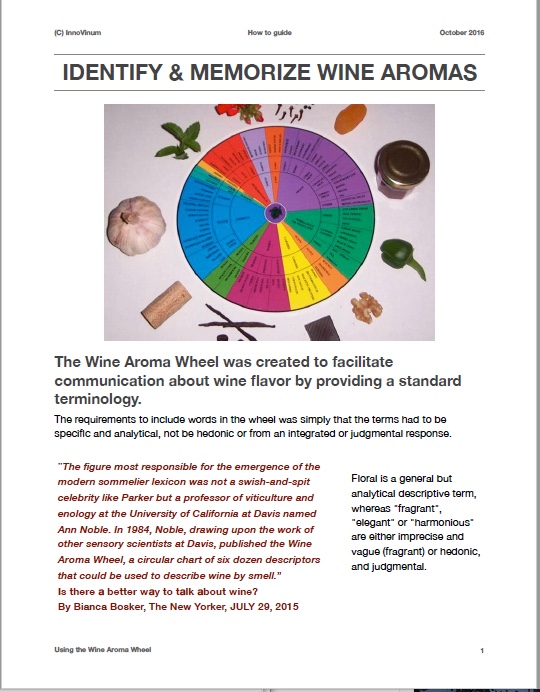 Each purchase come with a FREE 
How To Guide that you will download after confirming your purchase.
It includes 7-pages of tips and advice to get better at wine aroma description. Aroma references for white, red, and sparkling wine are suggested as well as for wine faults. 
Upon purchase completion, make sure to return to the "Merchant site" to get your free guide.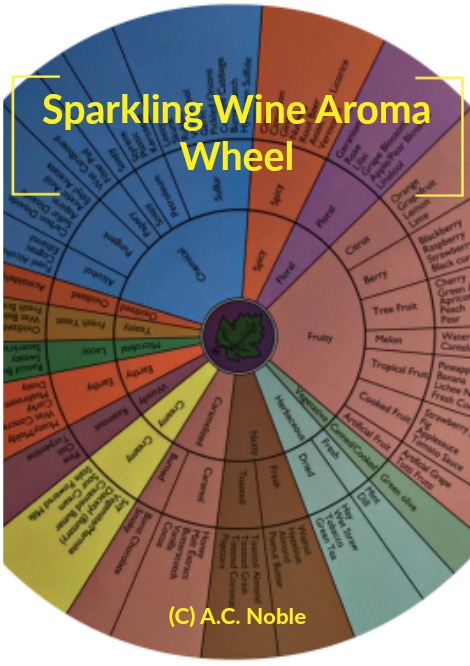 Sparkling Wine Aroma Wheel (English)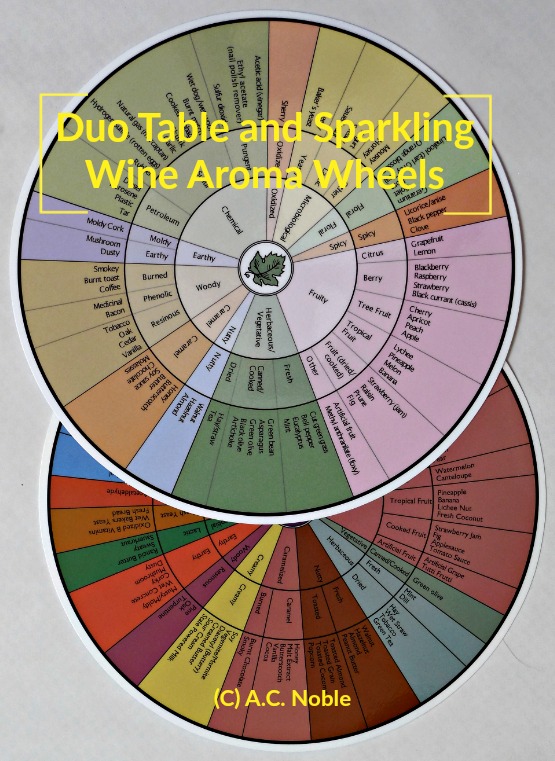 Duo Table Wine Aroma Wheel + Sparkling Wine Aroma Wheel (English only)
Retail price: US $13.10
Special discounts are available for:
RESALE in bookstores and winery stores and 
EDUCATION in academic institutions and affiliates.
You can also choose to brand the wheels with your logo. Please contact us to learn more about these options.
Note that all orders are handled by InnoVinum LLC.
      READ Reviews from verified buyers of the
      Wine Aroma Wheel.

---