Purchase the Wine Aroma Wheel

Aroma wheels for table wines are available in English, French, Italian, Spanish, Portuguese, Danish, Norwegian and Swedish.
For Sparkling Wines made by Méthode Champenoise, there is a separate Sparkling Wine Aroma Wheel in English.

All wine aroma wheels are laminated plastic circles, with a diameter of 8.5 inches (21.5 centimeters).

Purchase directly from this website.
Retail price: US $8.75, including shipping in the US and Territories, discounted shipping fee for international orders.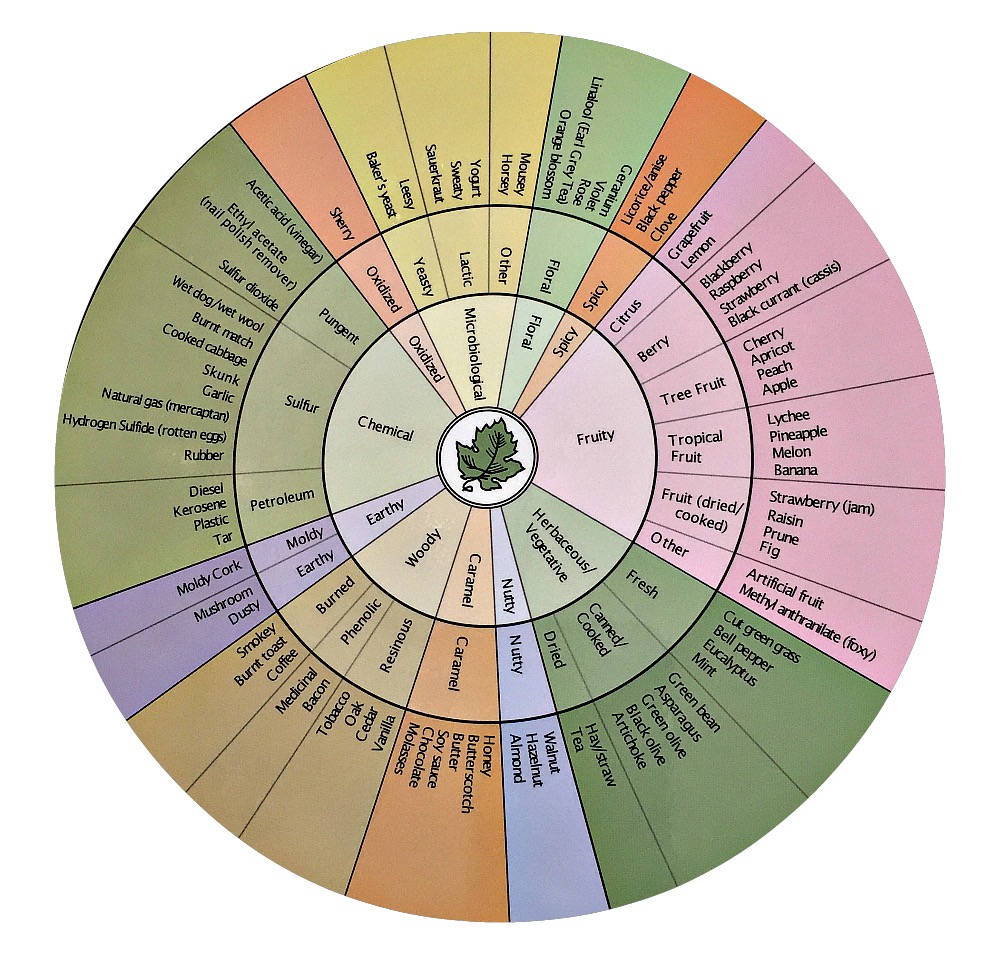 Sparkling Wine Aroma Wheel (English)
Special discounts are available for:
RESALE in bookstores and winery stores and 
EDUCATION in academic institutions and affiliates.
You can also choose to brand the wheels with your logo. 
Please contact us to learn more about these options.
Note that all orders are handled by InnoVinum LLC
---
Ordering from Denmark
To order Aromahjulet, the Danish version of the Wine Aroma Wheel, visit Vintage Keeping

Ordering from Norway
      To order Aromahjulet, the  Norwegian version of the Wine Aroma Wheel, visit In Vino Veritas.
---