Your order will be processed by InnoVinum LLC,  shipping by USPS-First Class Mail.
You will receive confirmation of shipment, including the tracking # of the package, via PayPal.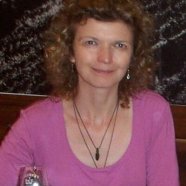 Through purchasing the Wine Aroma Wheel, you've been invited to a virtual friendship. 
I would love the opportunity to continue connecting with you. As with any subscriber signing up, we provide free content such as newsletters, giveaways, and discounts on Merchandise. If you're not interested, you will be able to unsubscribe at any time using.
Thanks Again!

Isabelle @ InnoVinum LLC